Cakewalk, Ragtime- & Animal dances (e.g.
Foxtrott, Turkey Trot) inspired young & old,
fashion dances sometimes for only a few
weeks. The tango came from Argentina.
We revive them together with you.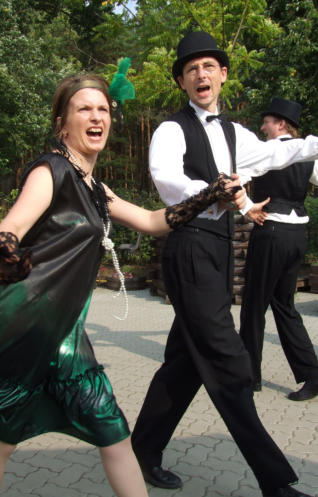 THE DANCE of the golden 1920s. First
performed in 1923, it came a little later across
the distant Atlantic Sea via Paris, Rome,
Erkner to Berlin. We inspire you individually,
as a couple or as a formation.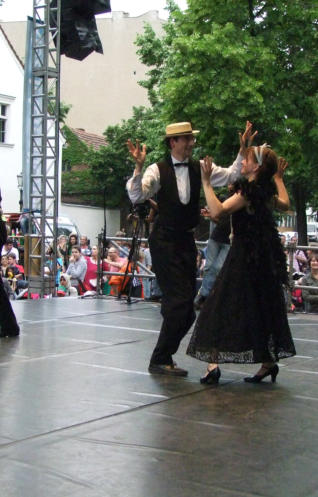 Black bottom, A new rhythm, When you spot
'em, You go with 'em! And do that black
black bottom all the day long, All day long,
long, all day long!
The last dance of the
Roaring Twenties, before the Swing…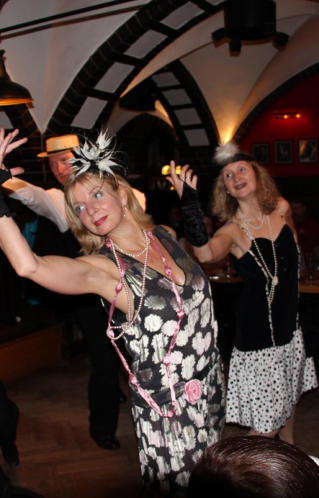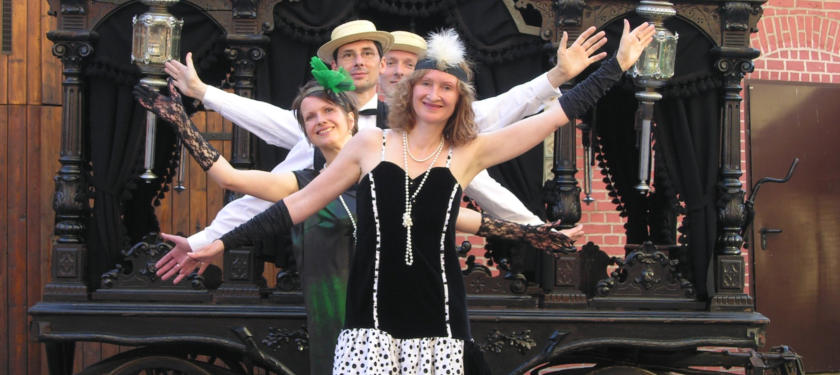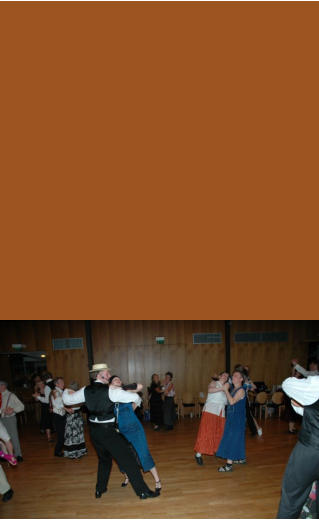 "INCENTIVES, DANCE
INSTRUCTION,
WORKSHOP"
Young and old learn Cakewalk,
Charleston, Lambeth-Walk, Onestep,
Tango step by step. Presented briefly
and then danced under expert
guidance. Depending on the guests,
we dance open and or pair variations
of individual dances. Thanks to a
change of partner, you learn quickly
and have a lot of fun.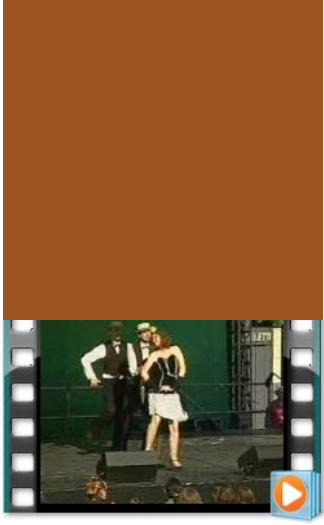 "CASINO NIGHT, WEDDING,
PROHIBITION PARTY"
According to your event and your
ideas, we choose the right hits from
our programme. Show in
combination with animation and
walking act. Our contribution to your
unforgettable experience.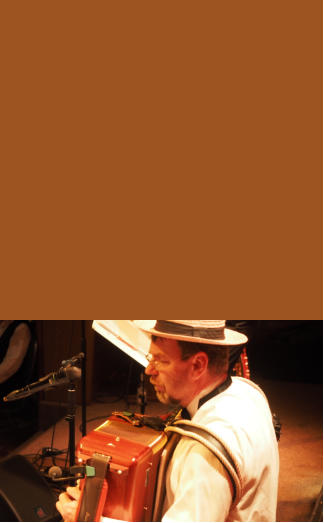 "MUSIC AND DANCE
SHOW"
Show sets of 5-60 min with fashion
dances from the early and late 1920s.
After discovering original
choreographies, we dance Foxtrot in
the wild versions of the 1920s. Travel
from Boston to the Girls from Java.
Meet Princess Hiawatha and
Ragtime Jim at Shimmy.